Applications of AI technology - To transform your business
In today's society, applications of AI technology have an implementation rate of over 23% across many prominent industries from retail to automotive. In a way, artificial intelligence applications' game changing business capabilities redefine opportunities by breaking down complex business structures into simpler ones. The most prominent real-time application of AI involves smart conversational AI, intelligent automations and cognitive systems that tap into unstructured data to unlock powerful insights. The ability of Artificial Intelligence systems to deliver personalized customer experience while lowering operating costs are unparalleled in many industries.

Need help with artificial intelligence solution implementation ?

Get a Free Consultation
AI technology to change the way business is done
From time to time, the way an enterprise operates changes. Studies show that both innovators and business leaders are more inclined towards AI embedded business models, quantum computing, intelligent automations and chatbot applications. According to Gartner, AI would be one of the top five investment priorities for more than 30% of CIO's globally, by 2020. From managing global supply chains to optimizing package delivery routes, AI solutions are helping companies of all sizes and in all industries to improve their productivity and bottom line performance at each stage of the business life cycle.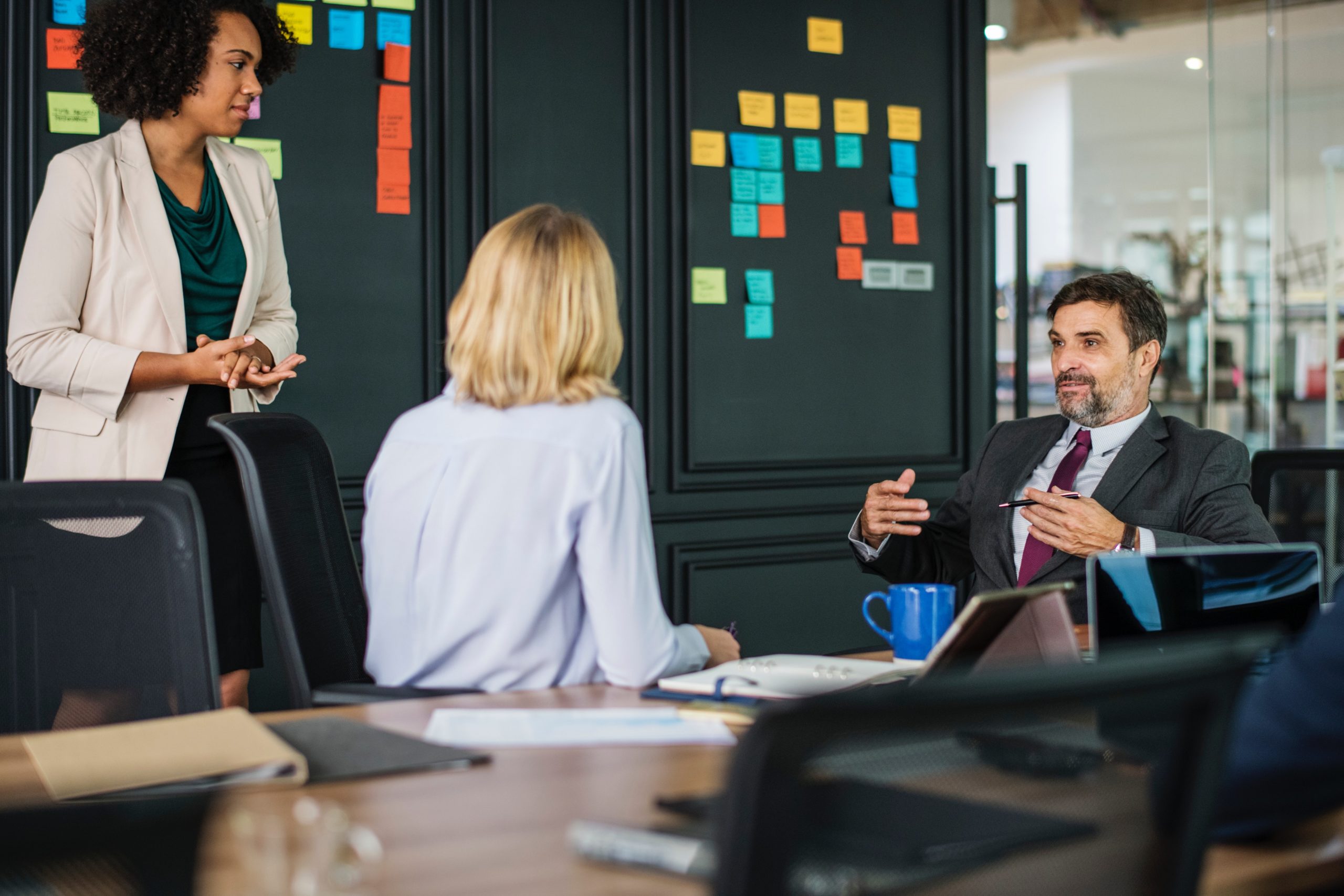 APPLICATIONS OF 
AI
TECHNOLOGY
The self learning nature of the AI technology makes it a perfect fit for many industries that are still struggling to meet customer expectations at a time when these expectations are both increasing and multiplying. Studies show that the total market cap of artificial intelligence technology applications is expected to rise to over $2.6 trillion by 2021. The proper use of AI technology helps a firm to create more agile business processes, enable better decision making and identify new opportunities. By embracing AI's newer capabilities—from video processing to machine learning, firms are able to reduce operational costs while providing integrated, improved and interactive customer experiences.
HOW DOES AI
ADD VALUE TO YOUR BUSINESS
EXPLORE AI POSSIBILITIES
To compete globally, innovating and leveraging AI to its fullest potential should be a priority for nearly every business in every industry across the world. But, when and where do businesses start?
SMART CUSTOMER INTERACTION
Today, many prominent technology leaders find it hard to deliver a personalized shopping experience that most of us expect. As such, active sales people serves as one of the key factors that help in delivering such an experience. However, increasing the number of sales people to meet the rise in customer traffic is not a feasible solution. This is were an AI comes into play. AI driven solutions are capable of handling everything from re-imagining your customer interactions to delighting a customer.

Artificial Intelligence Applications:
Augmenting workforce productivity through the use of virtual sales people and intelligent work automations.
Deliver accurate, timely and precise conversational interactions based on the customer response.
Deliver customers with an interactive shopping experience that can improve loyalty and trust a customer.
Automate and augment product offers across all prominent channels for returning business customers.
Increase digitalization among customers by delivering a personalized shopping experience.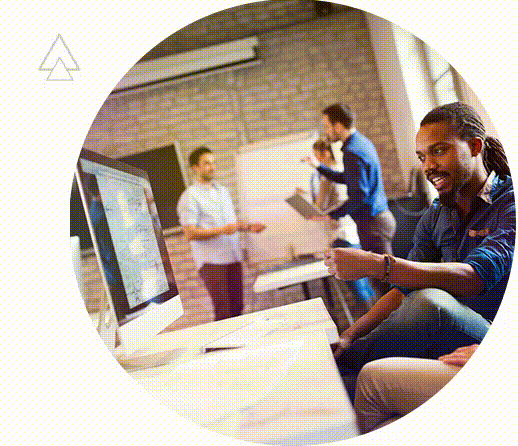 DOWNLOAD THE WHITEPAPER [PDF]
Outcomes
15% reduction in the number of sales concierges staffs
30% increase in service delivery speed.
55% reduction in customer drop-off's.
17% increase in product sales.
30% reduction in customer services costs.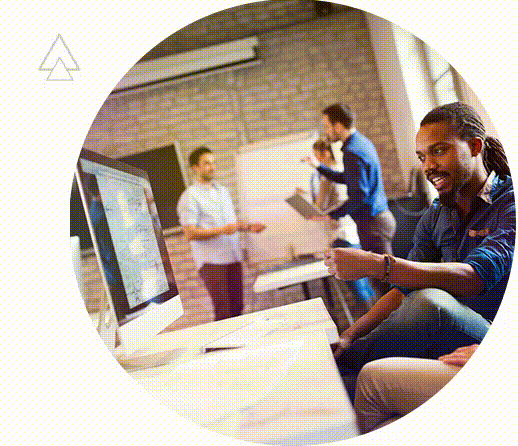 DOWNLOAD THE WHITEPAPER [PDF]
Outcomes
20% rise in product profits.
50% increase in engagements through customer campaigns.
68% increase in total revenue as a result of personalized customer experience.
INTELLIGENT BUSINESS GROWTH
Across prominent industries such as retail, media, entertainment and IT, product positioning is the new path to drive business transformation. Since consumers are constantly evaluating their selections, as a result enterprises must remain up-to-date at each second between a sales happening and service delivered to identify new business horizons to engage and grow. By implementing AI-driven solutions across clients, business channels and products. We are able to break down complex data structures. Thus AI can deliver insights on real-time business scenarios, 360° view of a customers actively used touch points and create prospective sales visualization.

Artificial Intelligence Applications:
Maximize buying rate of customers by delivering recommending most viewed products and related offers for prospective as well as recurring buyers.
Reach prominent customers across business platforms by making use of our improved decision making engine, in order to drive better customer engagement.
Improve productivity of marketing platforms by utilizing AI and machine learning-powered solutions.
SMART HEALTHCARE MANAGEMENT
In the current society the healthcare business is experiencing rapid changes as a result of encountering unique socio-economic scenarios. Due to improved commercialization of healthcare industry — everything is being constantly pushed ahead with advancement in data, digitalization and technological implementations. As a result, technology experts have an enormous opportunity to guide the market into a new age focused on absolutely delivering more efficient, reliable and cost-effective healthcare solutions. By implementing AI in healthcare, we are able to generate better understanding and build more inventive processes.

Artificial Intelligence Applications:
We are able to create extensive patient services programs from medical trials through efficient treatment management aimed to enhance patient care and medical treatment results.
Deliver exceptional patient remedy methods by analyzing each patient data to discover new therapy methods and new approaches to medical trials.
Helps to offer improved care with accurate patient health chart reviews.
Enhance operational efficiency through optimized work scheduling and aligned management of patient claims and cash settlements.
Build patient loyalty through better remedy procedures and patient retention programs.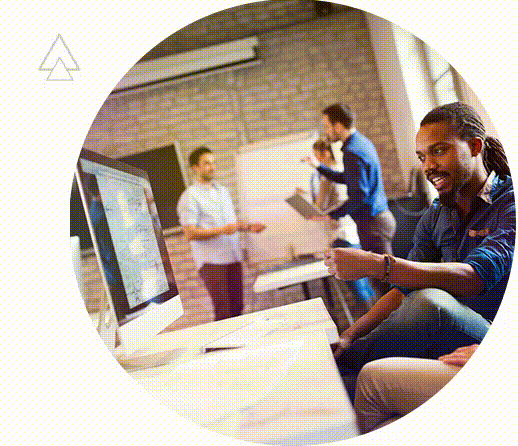 DOWNLOAD THE WHITEPAPER [PDF]
Outcomes
Reduce 50% of wait time of hospital admissions.
50% reduction in annual medical costs.
60% reduction in supply chain operational costs.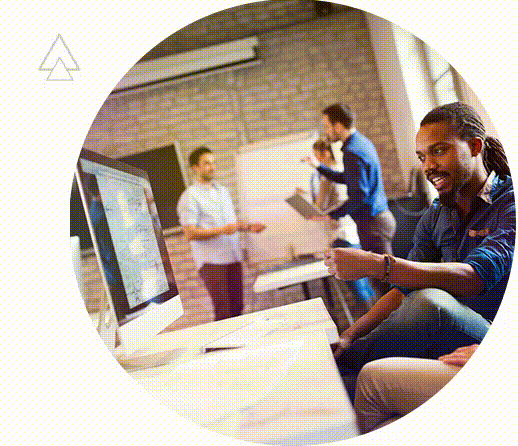 DOWNLOAD THE WHITEPAPER [PDF]
Outcomes
25–35% increase in sales forecast accuracy.
25% reduction in loss of sales.
$10M saved from operational costs.
SMART SUPPLY CHAIN MANAGEMENT
Since consumer outlooks and choices continuously change, supply chains systems relying on traditional delivery methods are struggling to deliver the right products to each customer, where they want them, without impacting delivery cost margins. So to meet the evolving customer choices, firms are beginning to make use of advanced analytics and smarter business technologies to change the way in which they do business. AI helps to increase goods visibility within the inventory and across all supply chain functions to create a more customer-oriented, all-in-one operating model that offers better efficiency, reliability and agility.

Artificial Intelligence Applications:
Enables to create an open and transparent supply chain to increase product visibility and business collaborations.
Identify, analyse and utilize structured and unstructured data to predict each of the customers unique requirements.
Automate real-time flagging, restrictions and resolution for handling disruptions across the supply chain ecosystem to avoid added cost complications.
Helps us to create a self-learning and self-optimizing supply chain model with dynamic product segmentation and real-time insights.
SMART DIGITAL CRIME DETECTION
As financial crimes are a common phenomena in the digital space, most banks and finance organizations are looking for ways to make their data secure, find new ways in which background verification of certain account holders are carried out and above all maintain proper compliance with the expanding list of business regulations. So, in order to tackle the changing needs of the risk and compliance ecosystem, many financial organizations are presently implementing solutions that leverage self-learning through AI-driven solutions. AI combines smart automations, advanced machine learning and business analytics to achieve exceptional business results.

Artificial Intelligence Applications:
Improve financial regulations and policies.
Detect prominent criminal patterns in the digital space through random based, self-learning crime detection mechanism that make use of improved data gathering, predictive insights and crime pattern identification.
Implementing AI to prioritize case investigations based on importance through a rule based system.
Increase financial institutions' operational efficiency through optimized scheduling, augmented banking processes, and streamlined management of claims and payment settlements.
Upgrade compliance for Anti-Money Laundering (AML), through KYC and other financial restrictions.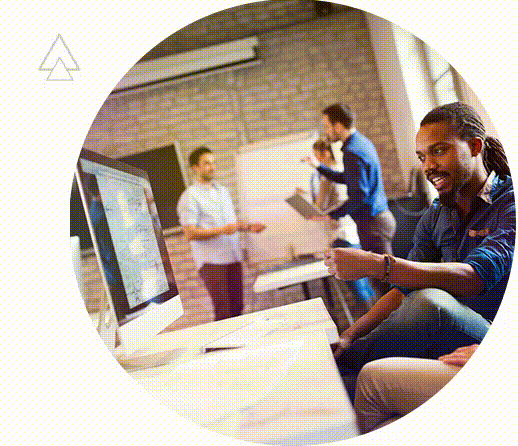 DOWNLOAD THE WHITEPAPER [PDF]
Outcomes
35% decrease in financial crimes in the digital space.
70% less effort spent on human-supervision needed banking tasks.
45% decrease in time spent on KYC verification's.
15% reduction in manpower requirement at financial institutions.
ARTIFICIAL INTELLIGENCE
FAQ ?
Artificial intelligence is unquestionably a newly adopted business technology, and not just a theoretical concept. In terms of functionality, Artificial intelligence refers to the simulation of cognitive capabilities in computer systems that are taught to mimic human behaviour and thinking. Artificial intelligence allows machines to learn from experiences, process and identify patterns in large unstructured data sets and take decisions to carry out particular tasks based on real-time scenarios. Artificial intelligence technology helps businesses to attain more freedom by eliminating wasted creativity through Robotic Process Automation (RPA), so that its employees can focus on pushing the business needle and maximizing productivity. Conversational AI is one of the most known practical application of AI technology. Conversational AI makes use of this technology to deliver 'contextual insights' to the right person at the right time and through the preferred communication channel. Developing cognitive capabilities of an AI engine is the key to advance to next level conversational banking. But the true potential of artificial intelligence is still a mystery.
Nowadays many misconceptions are revolves around the terms machine learning and deep learning used in artificial intelligence. Majority of the people think that both are just the same each time they hear the word AI. In general, both of these are related to each other but they are not the same.
Let's see how they differ from each other.
Machine learning is a process of analyzing, understanding and learning from the patterns in a data. Then the learned information in the data is used to take an informed decision or to perform a particular action. The primary application of machine learning is that it could be used to train a computer in order to perform a repetitive task that is considered to be exhaustive or impossible for the human beings. By using machine learning algorithms, a computer is able to understand the relationship between the input data and the required output.
For example: For instance, you need to build a program model that recognizes objects. So to train this model, you require a classifier. A classifier is a collection of instructions, that contains some information about an individual (such as humans, animals, birds, businesses, pictures etc.) as input and outputs, as predictions (action or response in the form of a binary question, quantity, etc.) about this individual. A classifier makes use of these features of an object to initiate identification of the class where the object belongs to.
Here in this example, the classifier would be trained to detect whether the image is that of a:
Eagle
Truck
Bike
Ship
Car
The five input objects mentioned above is considered as the class from which the classifier has to recognize the objects. So to construct a classifier to begin with, you need to have some form of data as input and should assign a label to it. Then, the algorithm will collect this data, discover a pattern in this data and then classify it into the corresponding classes. This task is known as supervised learning. Through supervised learning, we train the AI engine using the data you feed to the algorithm by including a label to each input.
Training an algorithm involves a set of few standard steps:
Collection of the data
Training the classifier
Making predictions or assumptions
The initial step for this process is the choosing of the right data, this step will ultimately decide whether the algorithm would end as a success or failure. All of this depends on the data you use to train the model, this is known as a feature. In this example an object is determined by the pixels of the image. Each of these images are considered as a row in the data, thus each pixel is considered as a column. If the selected image is having a size 28x28, the data set is assumed to contain 784 columns (28x28). Here each picture would be transformed into a feature vector. The label assigned to each feature vector tells the computer what type of object is shown in the image. The main objective is to make use of this training data to detect the right class of the object. Here, the first step involves the creation of the feature columns. Secondly, choose the right algorithm to train the AI models. Once the training is completed, the AI model would start making predictions on which picture corresponds to which object. After which, the model could be easily used to predict new images. For every new image feeds in the model, the AI engine would automatically predict the class to which the image belongs to. For instance, when an entirely new car image that doesn't have any label is shown in the model. Considering the knowledge of a human, he/she would easily recognize the image as that of a car. The AI engine model make use of previous knowledge to predict that the image is that of a car.
Deep learning is a technique that continuously imitates the working of a human brain by processing and building data patterns for efficient decision making. In general, deep learning is considered as a subset of machine learning where it makes use of a set of neural networks capable of learning the unsupervised ones from the data which remains as unstructured or unlabeled. This form is also known as deep neural learning or deep neural network. While using deep learning algorithms, the learning phase of the model is done through a neural network. A neural network is a type of architecture where each of the layers are stacked on top of each other. Here, each input data is added into the neuron and is multiplied by a weight. Then the answer from this multiplication flows on to the next layer, this ultimately becomes the next input. The process is continuously repeated for each layer in the network. Then the final layer in the process is named as the output layer. Here, an actual value is assigned to each of the regression task and a probability is found. Each input goes into a neuron and is multiplied by a weight. The result of the multiplication flows to the next layer and become the input. This process is repeated for each layer of the network. The final layer is named the output layer; it provides an actual value for the regression task and a probability of each class for the classification task. The neural network uses a mathematical algorithm to update the weights of all the neurons. The neural network is fully trained when the value of the weights gives an output close to the reality. For instance, a well-trained neural network can recognize the object on a picture with higher accuracy than the traditional neural net.
Artificial intelligence is not a technology meant to replace humans. It is meant to enhance our abilities so as to make us better at what we do. The way AI algorithms learn things differ from humans, which means that they can visualize things differently.
Let's see why artificial intelligence is important to us!
Efficient automation of repetitive tasks- Artificial intelligence not only automates simple monotonous tasks, it is also capable of performing high volume computations reliably without any fatigue. An artificial intelligence system is designed to continuously discover and analyse data patterns (similar to humans), learn from experience (similar to humans) and perform an action in a situations based on the experience it gained (similar to humans).
Adds intelligence to products- In most case, artificial intelligence solution is not delivered as a solitary application. Rather existing solutions are upgraded to support AI capabilities, one such application is Siri (conversational AI assistant used in apple products) which was added as a new feature to the Apple products. Artificial intelligence combines conversational platforms, intelligent automations and smart machines with large volumes of data to improve real-life applications from security surveillance to investment planning.
Progressive learning- The innate progressive learning ability of AI helps it to adapt to business scenarios. Artificial intelligence algorithms efficiently finds the irregularities in the data by analyzing the existing data structure. As such an AI algorithm can make teach itself to play chess, prioritize tasks based on the data given, make product recommendations to a buyer etc. Progressive neural networks is what allows an AI algorithm to adjust itself to new set of data through training.
AI delivers better insights into data- Artificial intelligence helps us to gain meaningful insights from data. This, in turn helps to predict business outcomes. More accurately helps us to increase ROI of advertising efforts, take better business decisions, make loan predictions, provide better graphical visualization of data and much more. More the data you could feed, more accurate the insights would become.
Improved accuracy- By using deep neural networks, AI models are able to increase the accuracy level of the data. For instance Alexa, Google Assistant and Siri are all developed using deep learning models - they become more accurate the more you use them. Artificial intelligence could be used in the medical field for cancer detection during MRI scans through image classification, object detection and object recognition.
Takes the best out of each data- In a competitive industry, the one who has the most accurate data always wins. So, when the AI algorithms becomes self-learning, all the answers you seek are in the data you just need to apply suitable AI models to get them out for business use.
The six major applications of artificial intelligence technology are:
Reduction of human resources- Artificial intelligence has been phenomenal in reducing human resource at workplaces by leveraging on smart automation. Economics report gathered by one of the prominent educational institution show that more than 3.5 million robots have been deployed worldwide. As of today, over a quarter of these AI driven robots are used in factories for heavy lifting, goods carrying, raw materials transportation and to perform other mundane tasks. The time saved from these tasks are utilized to perform more productive activities.For example: Amazon has deployed more than 2,00,000 Kiva robots to handle goods transportation in their inventory centres. The prime use of these AI driven robots was not only to cut down the large number of human resource involved in intensive physical labor like carrying bulk volumes of inventory goods from one shelf to another but it was also to make their workplace more safe. More importantly these robots could perform loading and unloading of stocks from a whole cargo trailer in just 30 minutes, a task that would normally take an entire crew of 10-20 human workers at least 2-3 hours to complete.
Augmenting efficiency of the clinical trials- Artificial intelligence has always been a blessing to the pharma and healthcare business. Studies on medical research show that merely 18% of the clinical drugs pass the trial stages, then again it would normally cost a major pharma company millions of dollars so as to make its drugs pass the trials. As as result, pharma companies need to deploy artificial intelligence technology in order to guarantee better utilization of their allotted R&D budget and also to increase their chances of success in the clinical trials. Finding the right composition of different chemicals in the pharma drugs is a series of repetitive task that employs different machine learning algorithms to completely analyse historical data related to the drugs molecular structure, its composition, chemical reactions and various other attributes.For example: Novartis, one of the prominent pharma company make use of machine learning and deep learning algorithms to predict untested drug compounds to find the best suited one to fight the diseased cells under observation. Earlier, this process involves a series of individual microscopic analysis of each of the test sample which was at the same time a time consuming and error prone process. By embracing machine learning and deep learning algorithms they were able to collect digital images of cells and were able to group them into compounds that produce similar effects together. Then the analysed data is passed on to the human researchers to gather relevant insights and other inferences.
Financial transformation- Most of the financial data analysis make use of past data to get relevant insights on preparing the annual financial plans. Artificial intelligence helps to streamline and optimize financial processes ranging from cash credit decisions to quantitative trading. AI driven financial applications helps financial institutions and businesses to quickly build accurate predictive business models that enhance decision making around some of the major financial issues like fraudulent credit card transactions, digital asset management, money lending and much more.For example: Paypal, one of the prominent payment gateways has implemented advanced deep learning algorithms to detect fraudulent business transactions. With this they are able to processes humongous amounts of business transaction data. In actual figures, they processed more than $435 billion in digital payments from 10 billion business transactions done by more than 270 million users worldwide. Here the deep learning algorithm was able to analyse the large chunks of data by comparing each business transactions with the fraud transaction pattern stored in their database. Based on this transaction pattern comparison, they are able to quickly detect fraudulent transactions from normal ones.


Helpdesk support- An AI powered chatbot makes use of natural language processing (NLP) and built-in machine learning (ML) algorithms to connect with each stage of the consumer's journey. Because of its inherent self learning ability they are able to clearly analyse and understand human intent and initiate a more natural, near human-level response to each query. By employing  machine learning algorithms, we are able to quickly single out lead prospects, automate end to end production chain and also acts as a headhunter in HR.For example: Bank of America, one of the world's leading bank has implemented an AI-enabled chatbot named Erica in  2018. Erica is powered using AI, predictive analytics and artificial neural network technology. Since its introduction, it has responded to more than 200 million client request till last year. Most of these client requests ranges from ordinary banking tasks such as account statement, bill payments, tax return filing etc to complex activities like systematic investment planning, credit suggestions, corporate budget audits etc.
Disaster Prediction & Response- Natural disasters usually wreak havoc around the world each year. So it's hard to scale the damage levels at each vicinity accurately. As a result, artificial intelligence is considered a ray of hope in the face of a calamity. Using pattern recognition algorithms, artificial intelligence systems have been programmed for disaster prediction and response. One such prominent AI model is the AIDR (Artificial Intelligence for Disaster Response) that is used to reduce the losses suffered during a disaster.For example: The AIDR system was deployed in aiding the rescue effort of the earthquake caused in Nepal on 2015. With this system, volunteers and rescue workers were able to reach the affected disaster victims more quickly. It makes use of social media analytics to reliably categorize all of the the tagged tweets. Thus, the insights from these tagged tweets not only helped the rescuers to reach the affected area more quickly but also aided them in categorizing the prioritized areas based on urgency to effectively channelize the disaster rescue effort.
Facility management- By deploying artificial intelligence models in facilities management, firms are able to increase the work performance of facility managers to analyse and mitigate factors affecting the day-to-day business operations. Through the use of self-optimizing systems powered by the Internet of Things (IoT), artificial intelligence models were able to significantly free up working time of each team member. They can even predict and prevent office assets breakdowns by analyzing and interpreting historical data on past asset failures, services, and other workforce requirements. Using this information the AI models automatically creates work orders and directs the facility managers to the appropriate vendors to get this done.For example: AI powered facilities management software used in one of the prominent business firm was able to deliver automated services that have helped them to save up to $100,000 dollars from the annual operating expenses and was able to improve the productivity of their workers by 20%. By using automated workplace management tools we could reliably connect employees directly to each of the office buildings and existing workplace systems. Thus allowing the employees to request temperature changes, see the currently available meeting rooms and even control the room lighting.
Recruitment process- Hiring the right person for a job is one of the toughest and most crucial task for any business then again moving through a bundle of candidate applications can keep your HR managers chained down to their desks for a few days, or even weeks until they find the right one. This is were automated hiring tools come into play by quickly reading through 1000's of applications at amazing speeds, search for qualifications to identify the right candidate from the bundle. Studies show that 82% of the employers responded by saying that an applicant tracking software helped them  to deliver improved candidate experiences.For example: Hilton one of the prominent hotel chain implemented AllyO, an AI-driven HR assistant to quickly navigate through 1000's of applications received in a few minutes. As such, Hilton uses this system to deliver top-notch candidate experiences by automating a recruiter's basic HR tasks. With this AI model they are able to conduct follow-up interviews for job applicants and was able to schedule final HR interview with the right candidate so as to give them an appropriate job offer.
Intelligent automation- Intelligent automations is an AI solution augmented with cognitive capabilities that enable programs to learn, interpret, and respond to repetitive conversations or actions in an instant. Using pre-trained machine learning models, we are able to come up with predictions, inferences, spotted inconsistencies to provide insights into work. By empowering an AI systems to work more efficiently, each organization is able to work faster, smarter and better so that each firms can focus on tasks that matter the most.For example: In real life, when you fill up an application for a loan or a credit card with a financial institution. They must swiftly decide whether to accept your application or reject it. If the decision is to accept the application request, then they must decide on the terms and condition they must offer you. Most prominent banks make use of a machine learning engine to determine your Cibil score, which the banks use while issuing a credit decision and while performing risk assessment for individual customers. A prominent IT research showed that this mechanism helped to reduce the bank losses on unsure customers by upto 45%.
The artificial intelligence has the potential to add around 22 percent or approximately $18 trillion by 2030 to the present global economy according to the 2019 report of a global institute.
As per this report, the adoption rate of AI by firms falls into three primary categories:

Front-runners- This group comprises of about 10 percent of the firms who are early adopters of the AI technology. They would proportionally benefit more from the technology since their prime objective is to embrace a broad range of AI applications over the next 5-8 years. They are always the first to benefit from the profit pool of AI technology.

Followers- They comprise of about 20-30 percent of companies, who are cautiously embracing AI after seeing the benefits enjoyed by the front-runners. They significantly aim to avoid the competitive threats.

Laggards- This group comprise of about 60-70 percent of firms, who are not all investing in AI. Their lack of AI capabilities prevent them from adopting AI, thus they are forced to provide services at reduced cost.
Rather than just waiting, every business should embrace the opportunities brought on by AI driven technologies and sh prioritize an AI-led strategy.
ARTICLES,
TRENDS,
AND NEWS
Learn how artificial intelligence technology based real-life applications are transforming industry-wide businesses. From accelerating retail growth with with people counting & in-store analytics to developing ride sharing apps like Uber, artificial intelligence solutions are transforming businesses to make them perform better. Learn how Accubits artificial intelligence technology expertise enables your businesses to stay competitive.