LOOKING FOR DEDICATED
PRODUCT DEVELOPMENT COMPANIES?
Accubits is one of the trustworthy product development companies in the USA with skilled software developers who solve unique business challenges with innovative solutions built to solve complex market challenges.
ACCUBITS PRODUCT DEVELOPMENT SERVICES
Your search for one of the leading product development companies in USA ends here! Accubits is well known for its world-class software solutions that drive innovation in the current digital era. We deliver unmatched solution performance through enhanced software capabilities without the need to directly hire software developers to meet cross-industry needs. We take pride in our ability to provide technology that can work and evolve with businesses around the world. Our team of experienced software developers provide reliable and flexible strategies that are suited to remote projects. Their timely delivery of solutions can emulate your own dedicated in-house team of developers. We are well-versed with the latest technology in the market and can provide you with enterprise solutions that match all your requirements. We are trusted by many leading federal agencies, Fortune 500 companies, and business startups all around the world. From UI/UX design and concept actualization to web and mobile app development, we cater to your every need.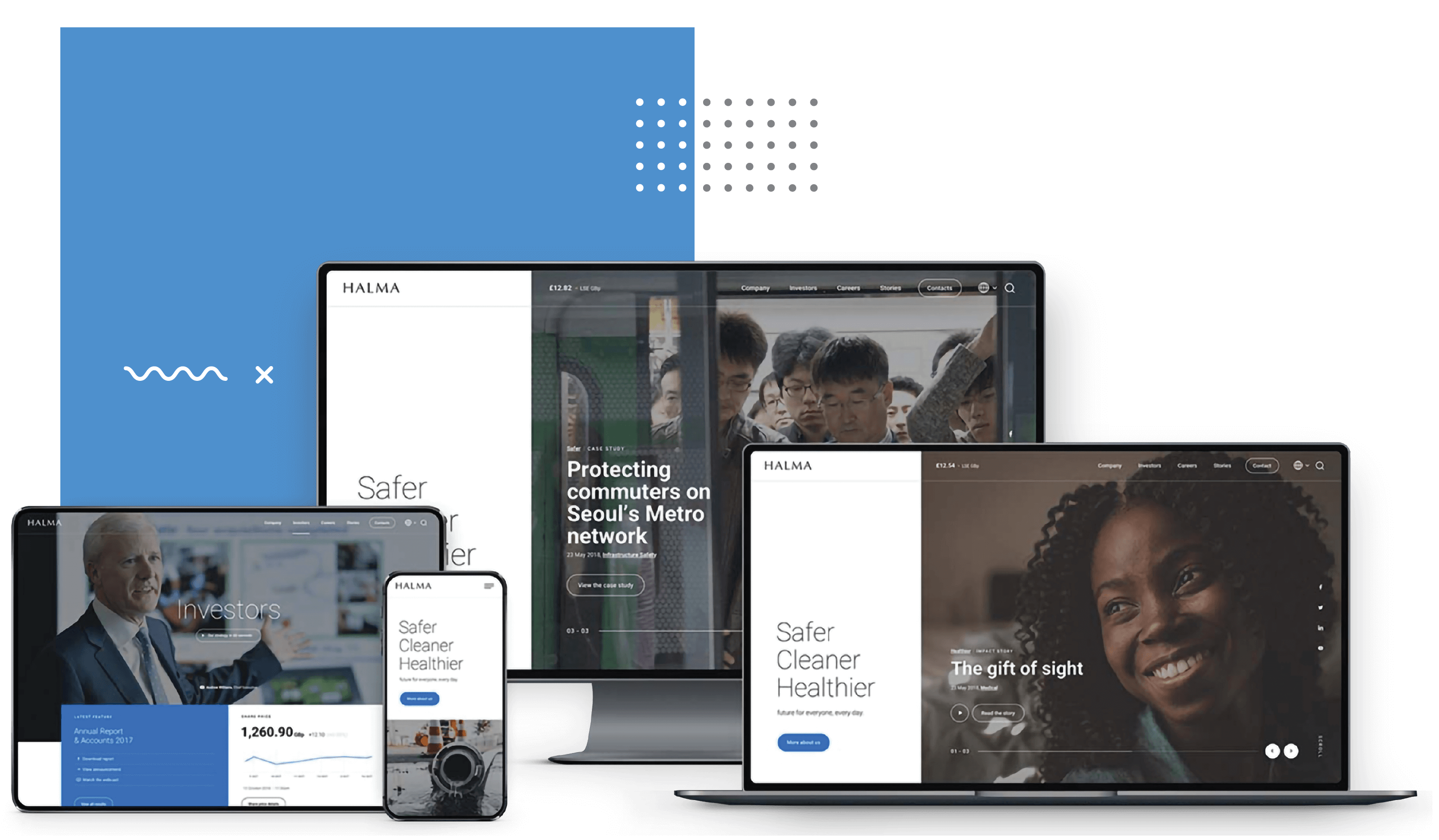 Product development
Get quality product development solutions from our dedicated outsource team of software developers who build tailor-made solutions that cater to each of your unique business needs. We offer adaptive product development services in web, mobility applications, custom software designs, wearable device solutions, kiosk apps, AI and Blockchain development services, data analytics and much more.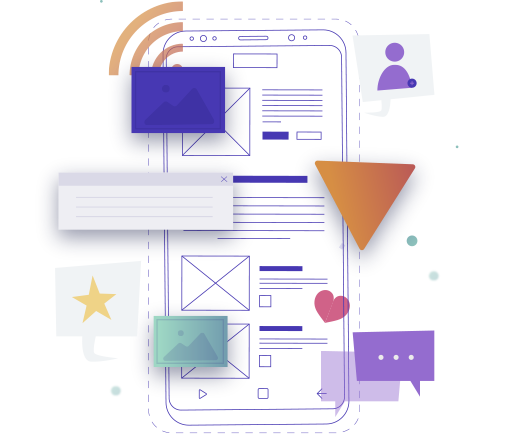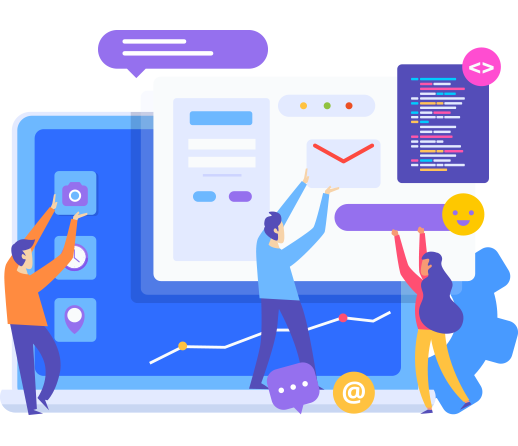 Web development
We conceptualize, design, develop and build intuitive websites and web applications that increase customer engagement by delivering a great user experience.
Front-end development
Benefit from our full-stack front-end development expertise to create interactive UI, customer-centric, web & mobility enterprise business solutions with guaranteed content clarity and usability. We also make sure that our front-end development services integrate all the requirements of our clients by providing accessibility across multiple web platforms.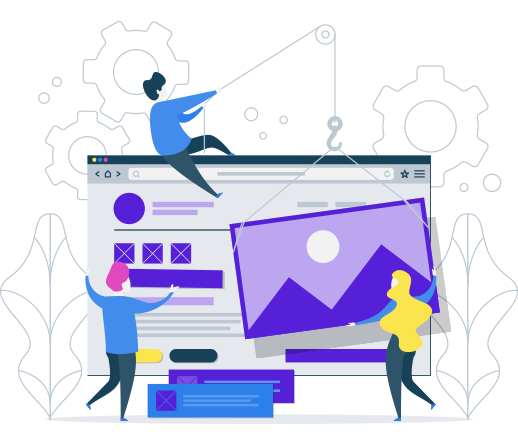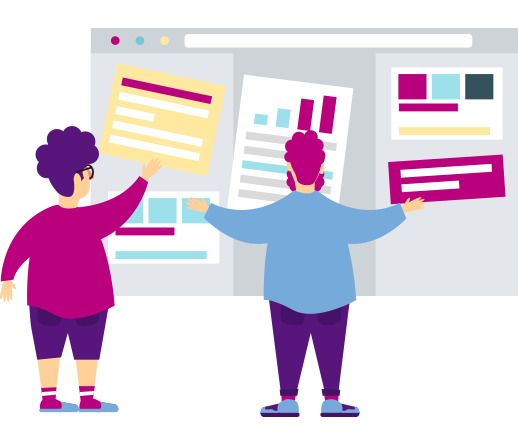 UX/UI design
With our creative design thinking expertise and customer engagement rich experience, we specialize in delivering creative user interfaces by bridging user focused appearance with business functionality. We always aim to build a clean, intuitive, adaptive, and user-friendly UX/UI design that aligns with the latest business trends.
E-commerce development
We provide multi-platform supported e-commerce enterprise business solutions that are best suited to a full-scale market place. From indulgent e-commerce design wire framing, product inventory configuration and installation of the shopping cart to secure payment gateway integration, we provide full-stack e-commerce development solutions.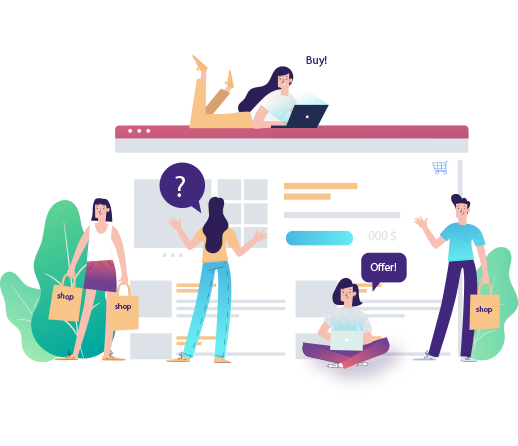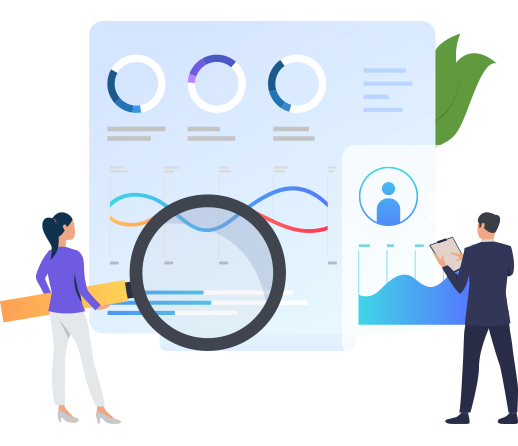 Legaсy system upgrade
Many organizations find it difficult to accomplish legacy migration or modernization. We provide a well-planned approach to upgrading a system smoothly and efficiently, covering everything from evaluation and planning to implementation and testing, while making sure it supports newer technologies.
ERP Software Development
Leverage our expertise in enterprise resources planning software development to actualize seamless integration at each stage of your business. We know that every company follows unique business processes, requirements, and challenges. We ensure that our ERP software system is in line with your business objectives despite the size and nature of your organization.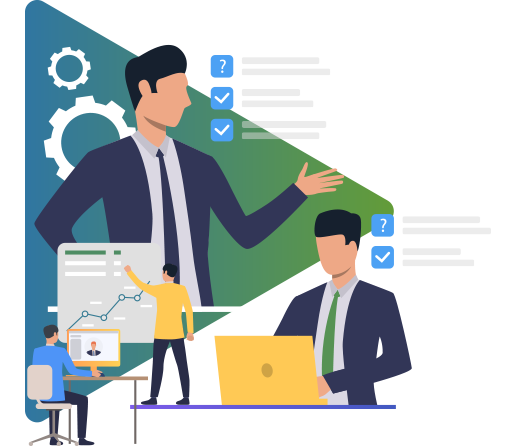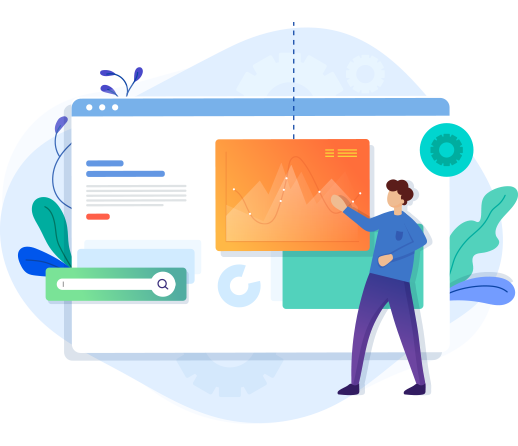 Custom Software Development
We offer custom software development across many industry verticals. Our reliable and cost-effective custom software development services enable customers to solve their digital challenges on time, and within their budget. From simple customization to full-cycle development, our agile digital solutions will always meet our client's specific needs.
WE BUILD BUSINESS SOLUTIONS BASED ON TRENDING TECHNOLOGIES
Our team of experienced software developers is highly capable of building enterprise software solutions powered by the trending business technologies such as Blockchain, AI, Mobility Solutions etc.
Industry Specific Software Development
As one of the top software development outsourcing companies, we solve complex technical challenges across a wide range of business industries. By keeping in constant touch with the right stakeholders, we make sure that our project ideation is met and the end goals are achieved. We keep all our project ROIs at the maximum and project delivery cycles up-to-date in a high paced, expansion-oriented, competitive business environment.
Healthcare Software Application Development
We build interactive healthcare applications for global healthcare hospitals in order to simplify patient appointments, examinations and treatments. We aim at creating time saving medical applications built around each individual and task.
->   Chronic illness management system solutions
->   VR based complex data visualization
->   GEO based AR solution development for mobile apps
->   Smart analytics and real-time report
WHITEPAPERS,
CASE STUDIES,
RESOURCES
Read more White papers, research reports and resources about how Artificial Intelligence is transforming the retail industry.Artificial Intelligence (AI) can be used to solve problems across the board. It can help a business increase sales, improve customer experience, automate work processes, provide predictive analysis etc. From conversational tools to driverless cars, AI in various shapes and forms is transforming industries.
Read more about how Artificial Intelligence is transforming multiple industries. The landscape of the business world changes every day. With every new business offering better products and solutions, the competition is getting tougher and only the fittest and smartest can survive. By the time a late adopter completes system development, integration, interaction learning, and AI application governance, early adopters will have taken up a considerable market share and will be operating at substantially lower costs with enhanced performance.