02 Feb 2022: Entrepreneur Magazine has chosen the list for their 5th edition of '35 under 35′, and the list features Jithin V G, the CEO, and co-founder of Accubits Technologies Inc. The magazine aims to round up 35 inspirational entrepreneurs throughout the country who have proven their pursuit of excellence across different business sectors.
The list is chosen from seven categories across different business sectors and their chosen industry or market impact. The shortlisted entrepreneurs of the '35 under 35′ list are featured in the issue of Entrepreneur, with one full page in the magazine, an exclusive interview featured on their website, and recognition at the virtual extravaganza.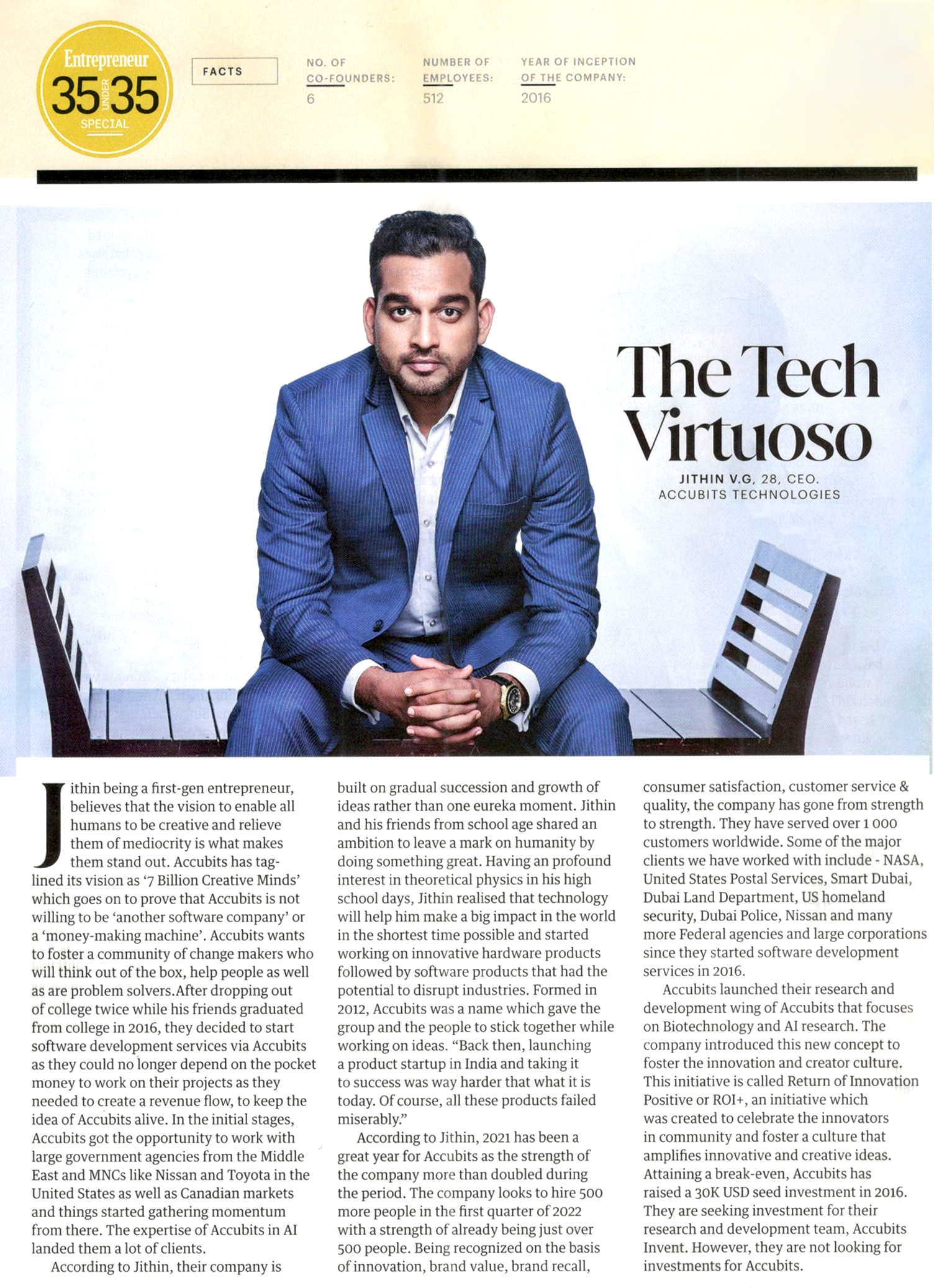 The magazine's methodology on choosing young Indian leaders happens on three levels. The first is an interview with the editorial team of Entrepreneur and various sources, including media coverage. The second is by inviting nominations through the official website. The third method leverages social media and advertisements to spread the word about the '35 under 35′ list. The young entrepreneurs are chosen based on the extraordinary goals they've set for themselves and the goals they've achieved. The compiled list is then a source of inspiration for the millennials and their younger generation. It is a celebration of millennial pride, individuality, and self-belief.
Mr. Jithin V G reflects on the feature, "I'm quite grateful for the achievement, but the way I see it, this is an acknowledgment for the good work that the Accubits family achieved together."