Anytime there is a new technological invention, the world fully invests itself in it for a few months. But as soon as the craze dies, the world moves on. We, at Accubits Technologies, understand long term investment to reap long term benefits. Hence why we work in blockchain, machine learning, predictive analytics, AI software, and custom software development.
You might be wondering, is blockchain still relevant? Consider this: blockchain isn't just a cryptocurrency database, but has a myriad of cutting-edge uses. 2019 is the year where blockchain revolutionizes the enterprise industry, and we are right there with it. 
Our dedication to using innovative technology to facilitate easier processes over the world has led to us being recognized as a top software developer in Norway Clutch!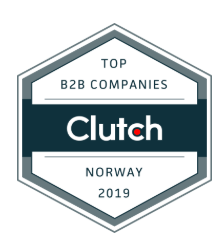 Clutch is a B2B ratings and reviews firm that analyzes companies based on market research, industry trends, competitor standings, and verified client reviews. Our Cutch profile includes our services divided up by focus lines and industries, our portfolio, and client feedback that is verified by Clutch analysts. We also rank as a proven market leader in Clutch's leader matrix!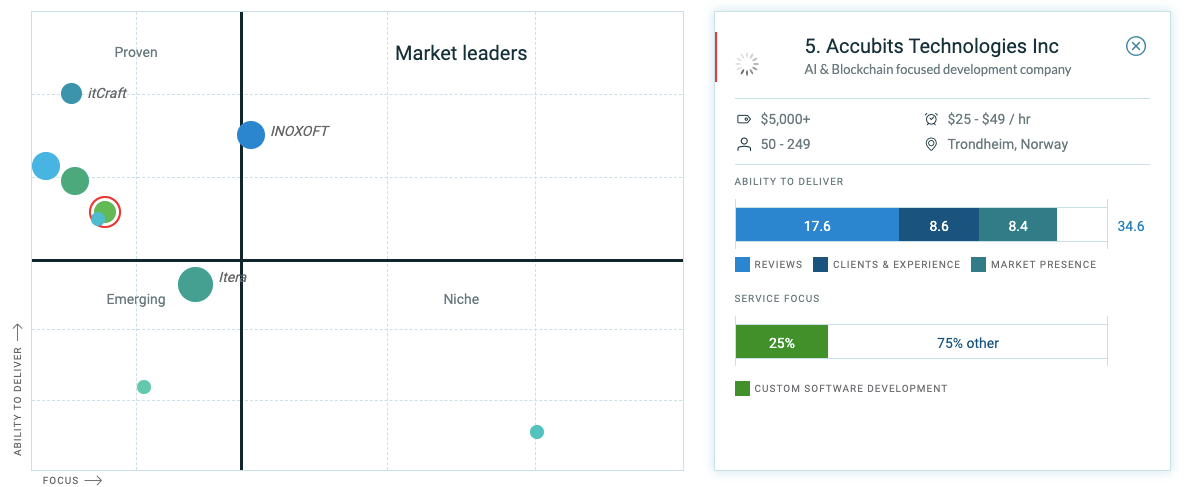 It doesn't stop there! We have also been featured on Clutch's sister site, The Manifest, a business know-how website for innovators. We're featured as one of Norway's top developers for apps.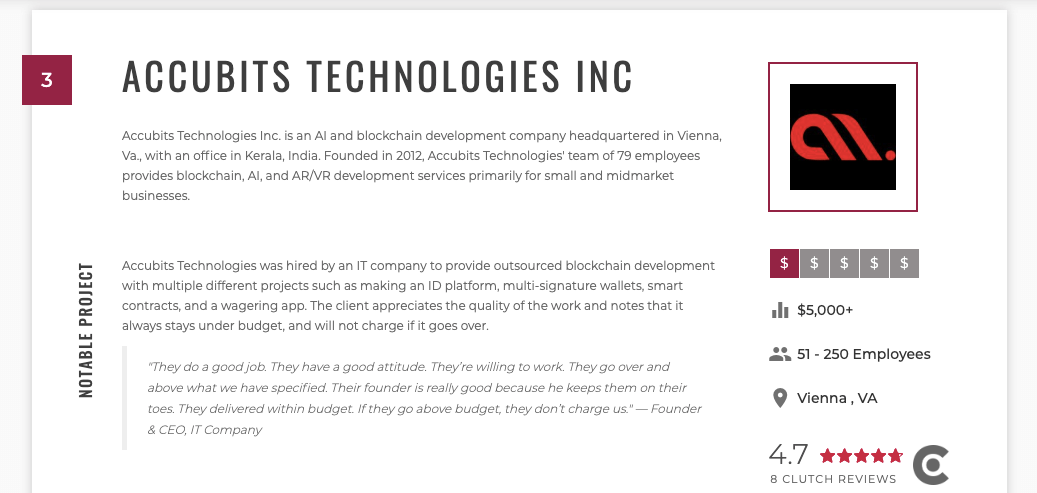 On the flip side, if you want to see portfolios of past projects, you can find them displayed on Visual Objects, a creative and aesthetic portfolio resource. 
We would like to sincerely thank all our clients for trusting in us and our capabilities. Our team works hard to make sure every one of our clients is a happy client!
Want to revolutionize your offerings and your programs? Contact us and see what we can do!