Research and Markets, the largest market research store recognizes Accubits Technologies as one of the 10 key global players that enable blockchain technology in the banking and finance market. The report is based on comprehensive research of the entire global blockchain in the banking and finance market and all its sub-segments through extensively detailed classifications.
Profound analysis and assessment are generated from premium primary and secondary information sources with inputs derived from industry professionals across the value chain. The report is based on studies from 2017-to 2019 and provides estimates for 2020 and a forecast from 2021 to 2030 with 2019 as the base year.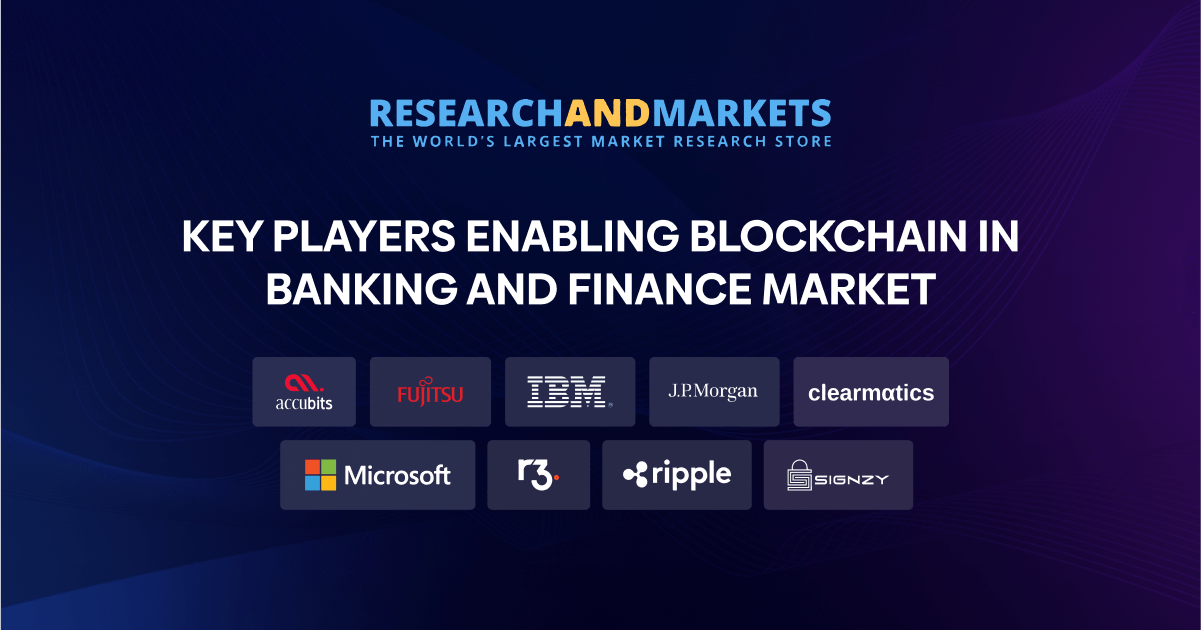 Global Blockchain in Banking and Finance Market to 2030 report has been added to ResearchAndMarkets.com's offering. The key players identified by the agency are Accubits technologies, Clearmatics, Fujitsu, IBM Corporation, JP Morgan, Microsoft Corporation, Primechain Technologies, R3, Ripple, and Signzy.
Accubits' expertise in building custom blockchain solutions and its offerings in tokenization and NFT domains has enabled the company to be a market leader in providing blockchain services and solutions.